Lighting plan and design
Project objective: Design a light plan for specific areas at new educational faculty of Hogeschool Arnhem Nijmegen(HAN- FED) Client: KelvinNL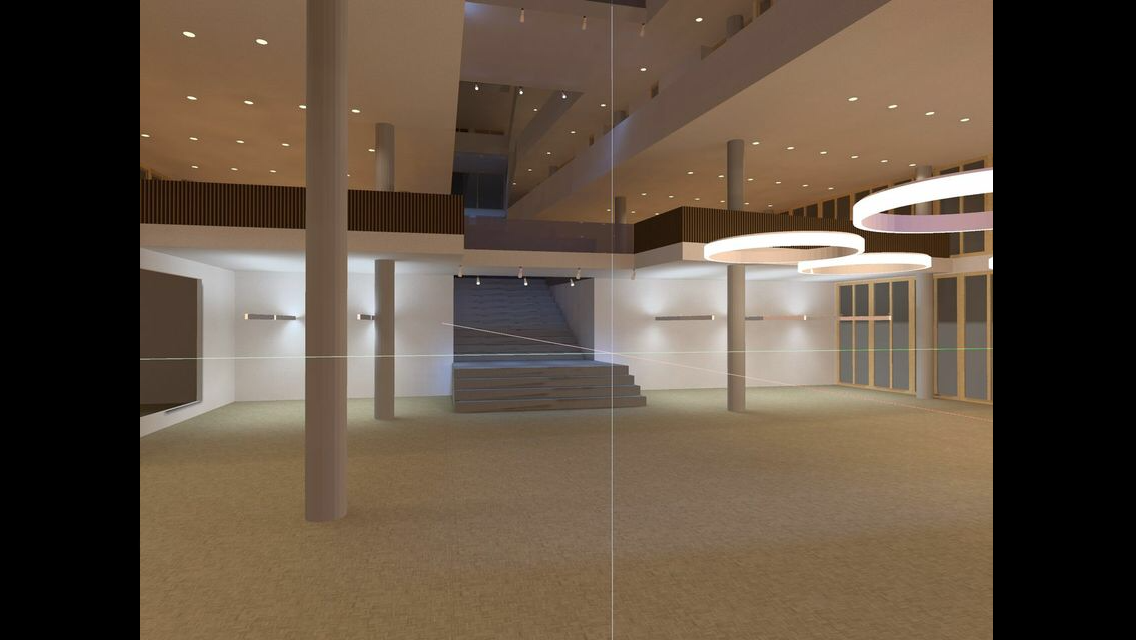 The objective of this project was to design a light plan for specific areas at new educational faculty of Hogeschool Arnhem Nijmegen(HAN- FED)
For this project several parameters were encounter such as : usage of each area, required light levels for these areas as well as characteristic and aesthetic of this building.
In this project, the building characteristics are enhanced by connecting all the floors and the two wings with respectively 'play of brilliants' by a beam hanging from the ceiling of the top floor to the ground floor and projectors that light up the bridges. Ambient lighting is achieved by round fixtures that are placed in the ceiling of each floor of both wings. These round fixtures form a nice contrast with the geometrical shapes of the building. Finally, in the cafetaria, a round hanging lamp was placed to create an interesting contrast with the straight lined and cube-like shapes of the building as a whole.