Cultural Intervention
User expression is embedded in form and technology of it, which increase social interaction among residence and immigrant. In this project, I was throughly devoted to design based on cultural values, cultural dimensions. The challenge for me was to integrate technology into a final concept considering cultural pattern and acculturation.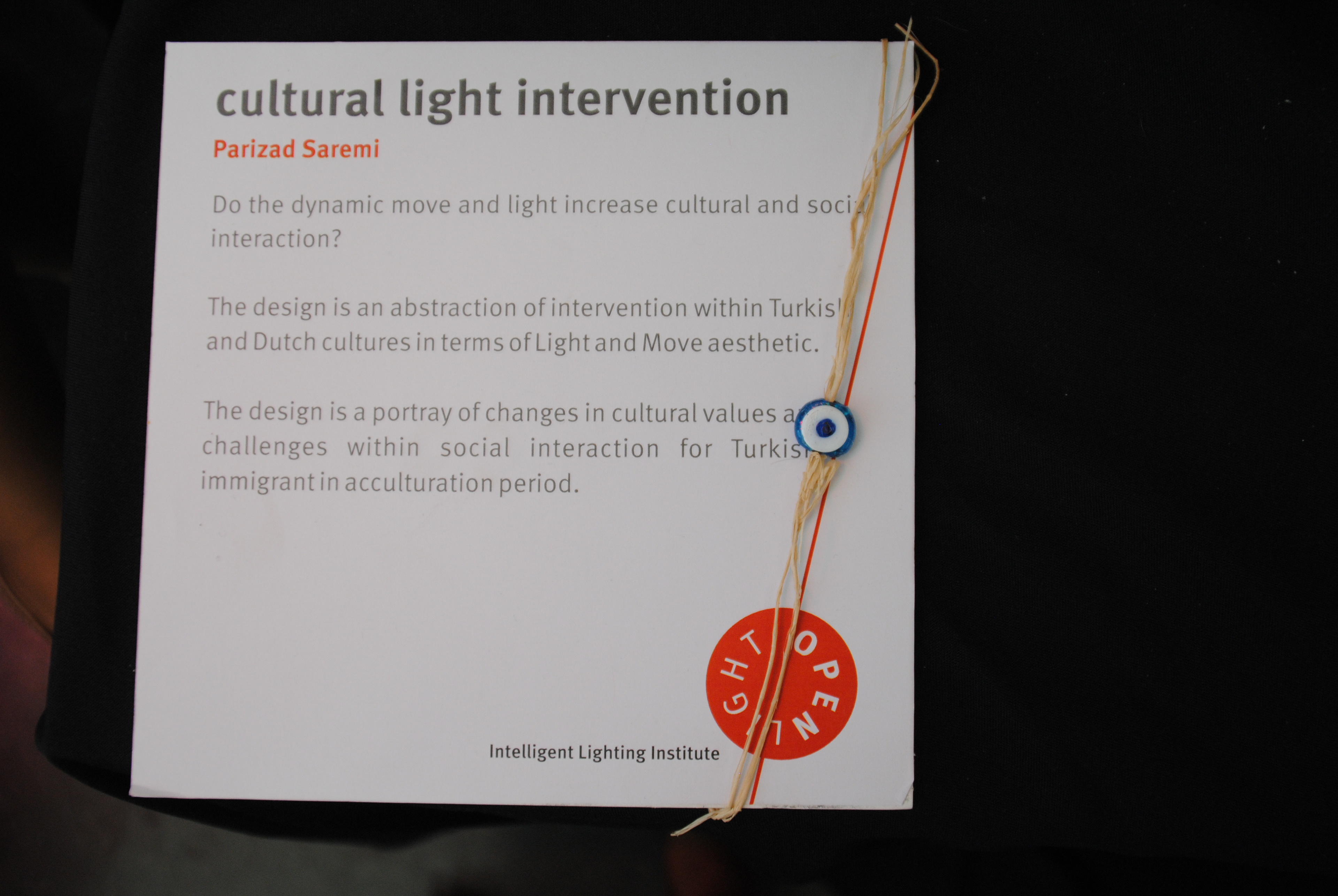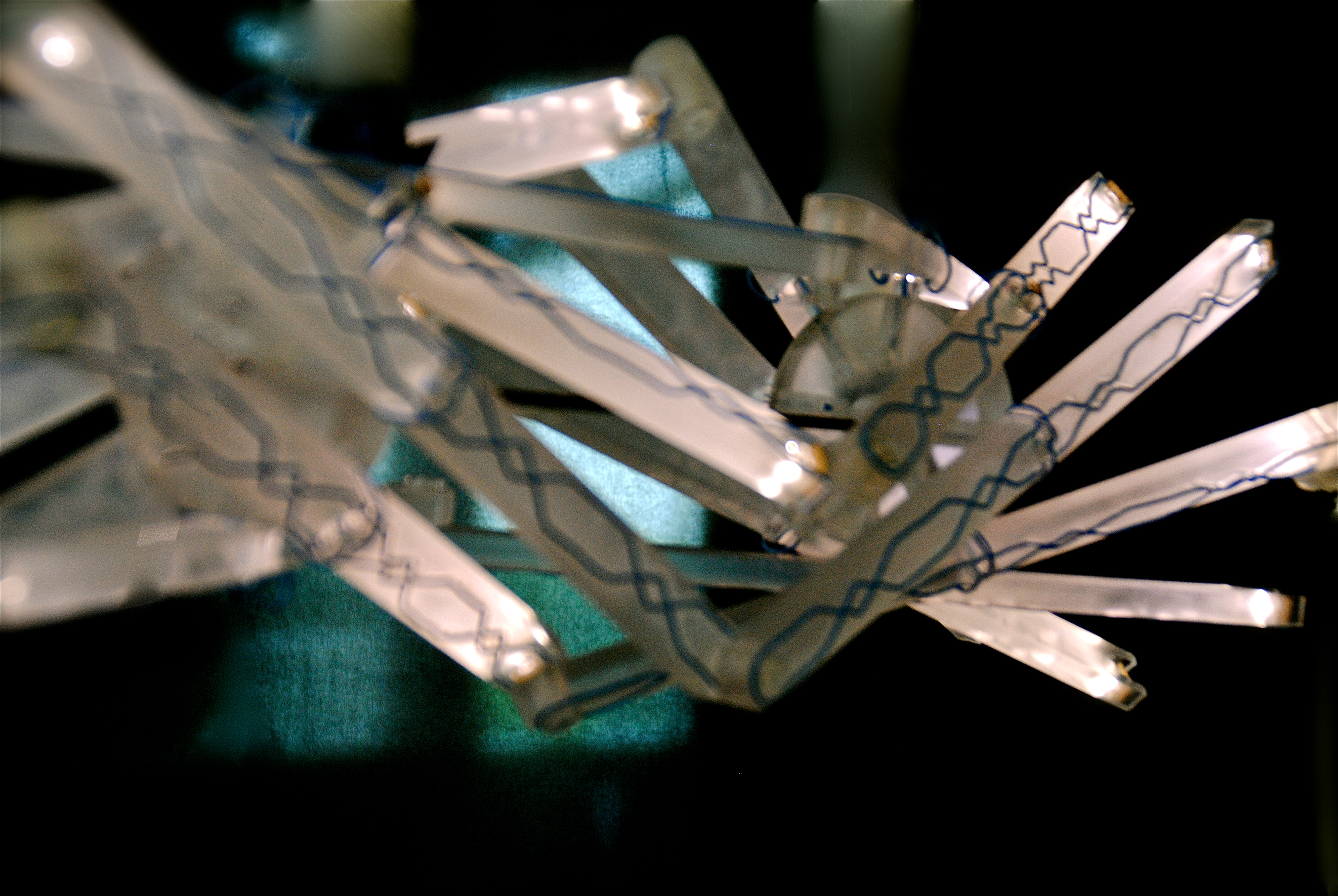 The project entails cultural differences between two Turkish and Dutch culture, by seeking in their values and related rituals, through that, I explored how values and rituals might effected by the reception of new cultural orientation.

By being exposed to different cultural orientation,  we display a major and possible differences toward the society that we dwelling within; the environment which is settle and static while our society which is dynamic and unsettled, changing constantly at a noticeably endless exponential perspective which is driven from different cultures.

The

light installation

is an abstraction of intervention within Turkish and Dutch cultures in terms of Light and Move aesthetic.
By extending or reducing the shape of the light installation manually user can change the light intensity easily. This tangible interaction make the Limbo different from any other interactive lamp due to its emotional value and design.

Technically, this installation (Limbo) has consisted of 25 LEDs that are controlled by the input of users in terms of movement. Using conductive fabric to adjust the intensity of light through tangible interaction. Tangible interaction has an added value since its directly reflected on the differences between Turkish and Dutch cultures.